POSTS
Gone With the Wind – when the world is up-side-down and reactions
Scenery, lifestyle is described lively. The thinking, concerns and point of view of people are detail. Farms, horse wagons, houses, foods, parties exist in front of me. I am like a spirit flying around to see people living. My imagination was triggered at its most active mode. Surely I will read this book again.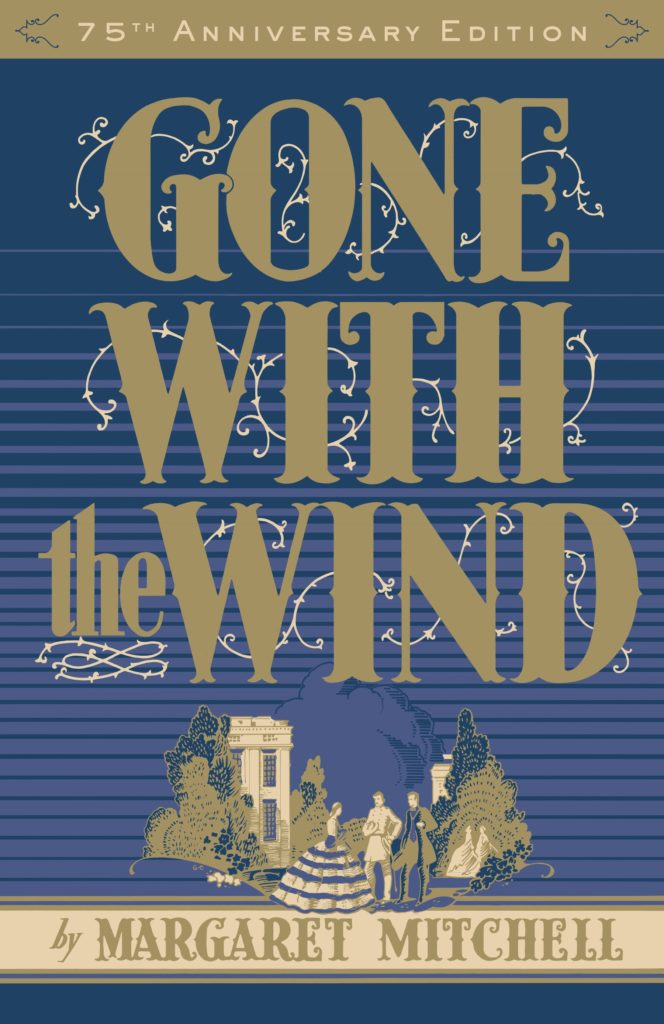 (Warning: spoiler ahead)
Description
This book is split into 3 parts:
Pre-war: wealth with talks, parties, farms, horses and love stories. Gentlemen discussed about the coming war. They were strongly confident in victory. Ladies didn't care.
Mid-war: the falling of the society, diseases, captured and death gentlemen. Confederate States was up-side-down. Men were died, women were left lonely. But they kept faith in their justice, their culture, and the love to their land. People gathered to achieve what they believe, but failed.
Post-war: reconstruction from starveling and conflicts: conflicts between the the old and the new, among groups of people, among people who loving and are loved. People who were on the top now in the bottom. People who were in the bottom now aware their rights. Outsiders came to the top. Scarlett was very strong to take care of her family. But that definitely changed her life. She was blowed by the wind.
The author also had strong understanding of woman psychology, from a baby to an old lady. Woman's needs, cares, rivalry were well described. A lot of thoughts that I was unable imagine that exist now came to real in Margaret's words, they are so real that I cannot decline. Scarlett is one of the best described character I have ever read.
Love
This book is about love and hurt. I appreciate Rhett's silent love to Scarlett and Melanie's faithful love for Ashley. Melanie is the strongest woman in the novel, I think.
Scarlett was an attractive, sweet rose. The more beautiful the rose is, the sharper thorn it has. She was a horrible fire which injured any man who intended to touch, damaged, destroyed who succeed. Her husbands are injured most and one were indirectly killed. Rhett though that he can control that sacred fire, but he failed and his love for Scarlett was vanished.
I realize loving someone but marry another will hurt oneself, the person loved, and the person married. Do not know who are actually loved, or know too late, will result in pains. The later, the more pain. Loves in this book are complicated and they are only disclosed in the last chapter. Scarlett though she loved Ashley, but married three others then definitely hurt all of them. Scarlett loved Rhett but only realize after continuously erased his love for her. Throughout the book, she though she loved Ashley. But if there was a time Ashley told her that he loves her, Scarlett would stop thinking that she love him anymore. Ashley loved his wife but quietly chased Scarlett and only discovered his love for Melanie before her death.
It is not easy to figure out real love, for whom, and how much. Life is complicated, love is the most complicated factor. Love is not a game, so is marriage. Don't play with fire or you will burn everything to nothing. Or play with care if you can.
Flexibility
Everybody have their viewpoint, and in a perspective, they are all right. Do not judge other people's thinking based on your experiment but should on theirs. Before reading this book, I thought that the Confederate States are absolutely wrong because they protect the slavery. I evaluated that period based on this century's standards. Everything has its own history. Everything has bright side and dark side. Everything has its arguments. Judging from outside is alway easier. Research, listen, and negotiate are more difficult but alternatives to resolve conflicts. But they are not always help.
History proved that violence works. Not the right side will win, but the stronger. The Southern army fought well, but lost. The Southern army is confident, but lost. The Southern society lack of practical mind, and they were loser. Be the winner to protect your belief and drive the flow of history to your side. If you lost, your faith and society will disappear along with your army. Protecting things will be easier with victory. Therefore try your best to win.
But if defeat is coming to clear, what should people react? This book appreciate people who have strength and are flexible enough to overcome difficulties. In a rapidly changing world, there are always alternatives for one to keep their living, care their relatives, and thrive. Ashley was not the man who didn't dare enough. "He is only not flexible enough, tried to apply principles of non-existing society to current one. – said Rhett". And he totally failed.
"Gone with the wind" is a skill. Foreseeing the flow of history is a skill. Choose the right side to stand and change when required is a skill.  The book described people who are damaged by the tornado of history, and people who followed its wind. Life moves on. History moves on. What currently existing will disappear in the next couple years. What not existing now will be the dominating factor. "Raise the flag, and you are sinked, or hide the flag, and you are alive. What is your choice? Is there other answers?"
Going with the wind with a wise mind will return. But if going with the wind blindly, you will lose all: wealth, honor, and trust. But what is "wise", that is based on each individual, family, and the society that they belong to. On the way to victory, everybody should be equipped with wealth, relationships, flexible mind, knowledge, and love.
Don't forget, instead of judging other choices, it would be better to make your choices right.
The future
The novel made me to think about this question: "Is it appropriate to stably follow my ideals at huge costs. Or should I be flexible in doing required actions to seek for wealth and happiness of my caring people?
I think of my girlfriend.