Never conclude after first reading - what I learned from Sophie's World
"Do we actually exist?"
"Are time and space exist, or they just exist in human's mind?"
"Do we see the world as-is, or they are just images in our brain?"
Those questions and more are asked during the book, and some philosopher try to answer them, while Sophie is learning philosophy from 4000 years ago until today.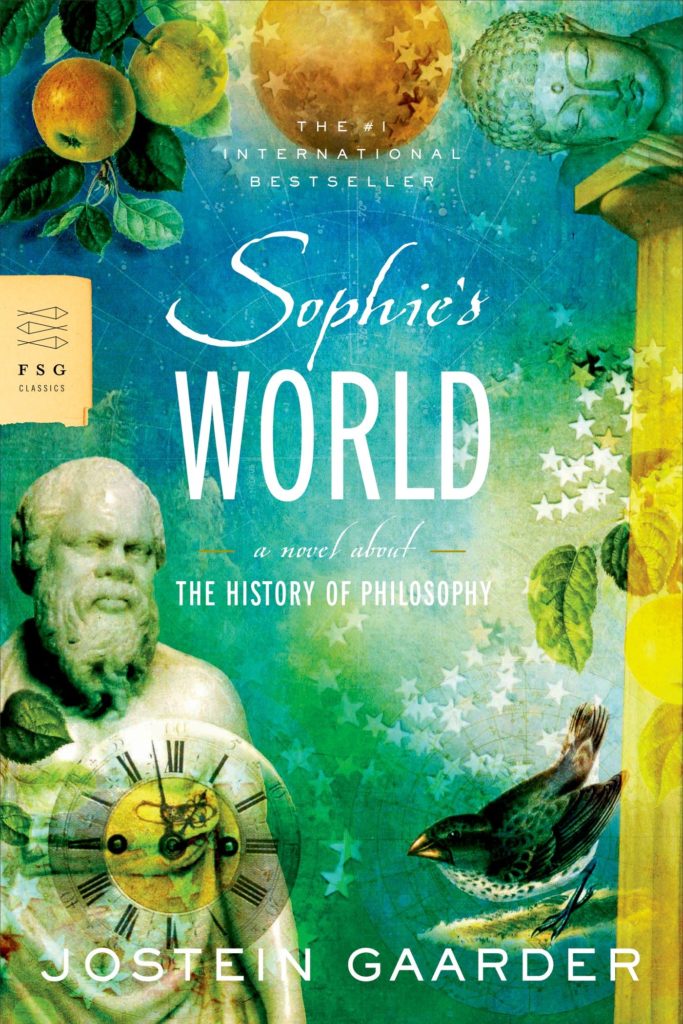 Following Sophie's footprint through multiple philosophers' though, I told myself to keep in mind "Even if everything looks clear, I should never conclude fast." In other words, "Never lose sense of wonder." When reading about  philosopher A, I had a feeling that philosopher A is reasonable. Most of the time I would conclude that philosopher A is right, and other people who against A is wrong. But after a few chapters, I read about other philosophers who do not agree with A, partially or completely. I had a feeling that these philosophers are reasonable, too.
Multiple times I thought that keeping an open mind, never concluding at first time, and researching similar and opposite opinions are needed while studying philosophy. I remind myself not to try to find a "absolutely right" answer. Usually such answer does not exist. And what are right, what are wrong depends on circumstance and history. Keeping a "perfect" mindset while reading philosophy might harm knowledge exploration. Philosophy is a journey of thinking, so keep brain thinking as much as possible. Conclude what is right or wrong might close this process. That is not good, is it?
Whenever I wonder if an idea is right, I try to calm down my heed and keep reading. Someone's mind will be improving from time to time, as long as they keep studying. If my idea at a specific time is wrong, that is  normal. Just keep discovering knowledge. Strict myself, easy others, and keep learning.
Philosophy is a hard trip, but after finding out something (right or wrong, who knows), I had a good mood of knowing more. I am climbing up the rabbit fur.
This book is highly recommended for young girls and boys, and people who are new to and interested in philosophy. It is easy to read, easy to adapt, and funny.
Happy reading!