POSTS
Why I need a good laptop? And a good laptop only
In my life, beside sleep, maybe using computer is the most time-consuming and meaningful activity. That's why I choose it carefully, invest a lot in it, both hardware and software.
Hardware
Why to choose laptop over desktop: mobility. I can bring laptop almost everywhere in the world. In the weekend, if bored with staying in the same room, I can go to cafeteria, park, or mountain and continue to code. I cannot do so with a PC.
Why MacBook: comfortable. It is expensive. But if I use that laptop for 3 years, more than 1000 days, and it costs $3000, so $3 a day is not expensive at all for a device that can earn money and grow me to new level. I do not care if today I am having $5 fruit or not, so why I should bother if today I am spending $3 for such an important device? Laptop is an investment that make my life easier and happier.
Another important reason is most companies I work with provide employees MacBooks. So I can get familiar with working environment both at company and at home. If you use one tool set in company and another at home, that would cost you a lot of time and happiness.
Why chose to use a not-so-good laptop keyboard instead of mechanical one: again, mobility. I had a blue-switch mechanical keyboard, a split-layout ErgoDox EZ and used them for years. Mechanical keyboards provide far more good-feeling to fingers and mind than laptop keyboards. I always love the feeling when using it. But now I am more focus on working mobility, and have to sacrifice that good feeling. I would prefer coding on top of a mountain rather than stick with a favorite mechanical keyboard but stay in an air-conditioned room.
Same reason to a separate big monitor. I use a Dell UltraSharp at work, because I usually not bring company work to the jungle. But I do not use a monitor at home, because I sometimes code side project on the edge of a cliff. Where impractical to bring monitor or keyboard to.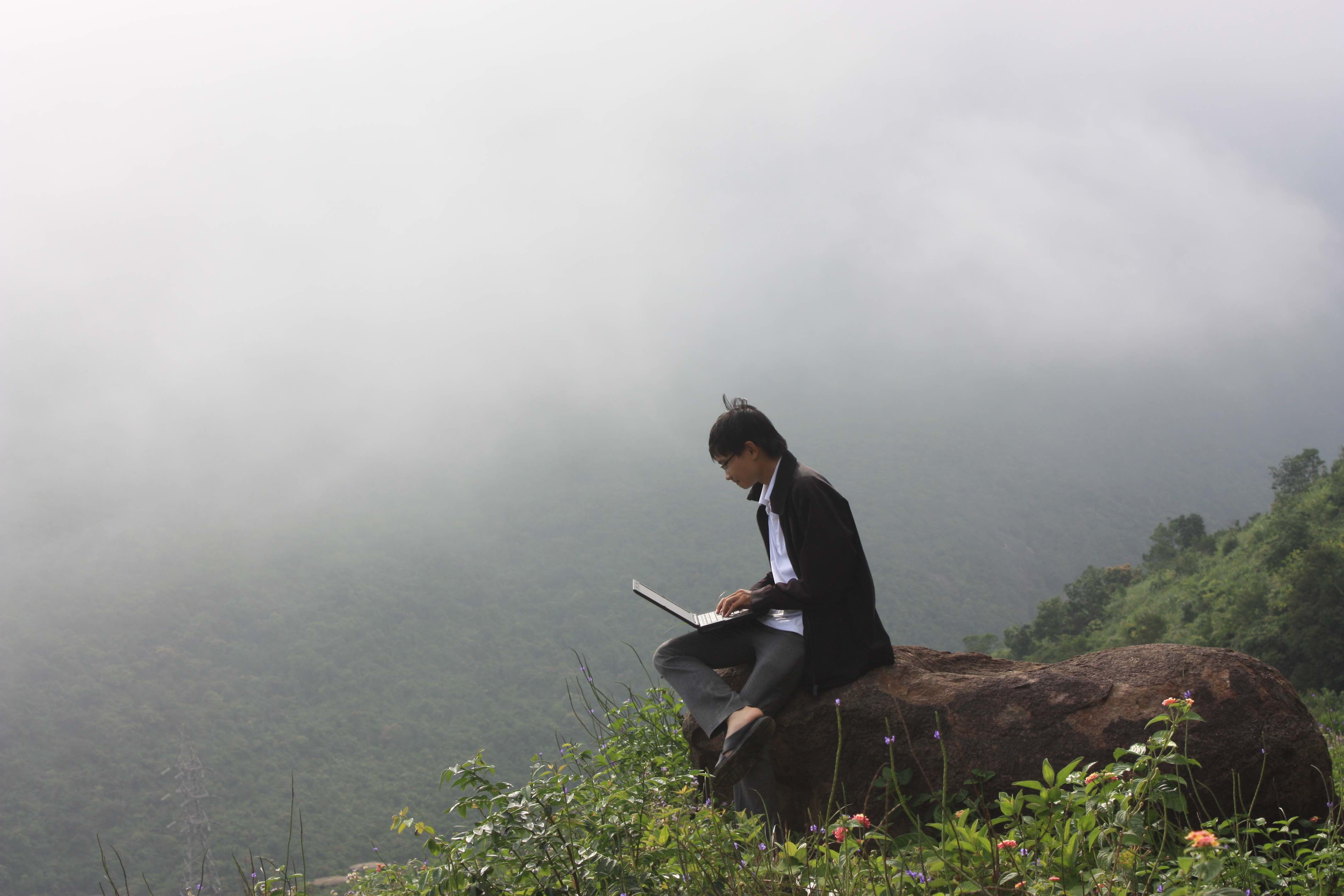 Getting familiar with a well-setup and many-device working space takes me to a strange environment if I want to move. And I often move. Right after changing environment, laptop's built-in keyboard can felt not good enough and typing speed reduces 10 percent compared to mechanical keyboard. My eyes are little painful after switching between different screen resolutions. Window arrangement has just filled for large screen now must be rearranged to fit in smaller space. These things have switching costs. Now I prefer easy movement to many types of environments, as long as my laptop can be brought there.
Similar with speaker. I used to have a good 2.1 one. But now, my laptop's built-in speaker is acceptable. And I have AirPods. They are good enough for almost all my current needs.
A good laptop fits 80 percent of my requirements at the beginning, and now 95 percent after weeks playing around. That is ok for me and I am still happy with my lovely device. Until I find a new interesting way to experience.
Software
Taking the chance of having new laptop, I would like to reinstall and research everything about tools which I want to install in it, for working, learning, and playing purposes. So I started with a terminal. Besides browser, terminal is my most active software.
If you are interested in how I setup working softwares, please continue on reading this post (will release soon). Hope you will get some useful information there.